Custom made brackets, specialty brackets & made to order brackets.
In steel, stainless steel and aluminium, made to your specifications for commercial, medical, pharmaceutical, architectural and industrial applications.
Made to order brackets for different industries and applications, including handrail, support, U shaped and platform brackets.
Minimum order is $900.
Custom 316 or 304 stainless steel brackets in raw, brushed or mirror finish.
Custom steel brackets in pre-fabricated gal, hot dip galvanised, painted or powder coated finish.
Custom aluminium brackets in raw, powder coated or anodised finish.
Click to see larger images of the following bracket examples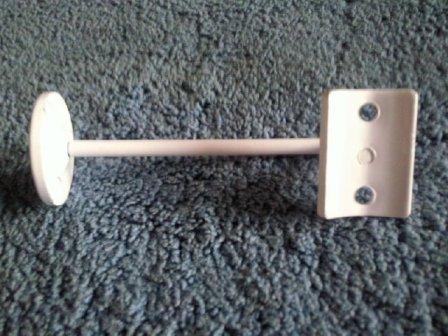 View more examples of applications.
Click here to discuss your specific brackets requirements
Examples of other custom fabrications that we can assist with include: Custom made to order plates, display stands, frames, trays, enclosures, platforms, benches, bench tops & trolleys. Trolleys include bakery, warehouse, equipment, factory, industrial, heli pad, cage, crate, flatbed, lap top, tray, pastry, baking, aged care, kitchen and restaurant. Also cooling racks, utility, aged care, bin, serving carts, gastronorm, customised and timber. In addition to purpose built, specialty, heavy duty, mdf and order picking trolleys. Fabrication is almost all local. Some fabrication is in Vietnam, per customers' request.
Call 0417 063 668 to discuss your requirements or email to This email address is being protected from spambots. You need JavaScript enabled to view it.
Based in Sydney, NSW, Australia.
Custom brackets manufacturing in steel, stainless steel & aluminium, made to order to your specs.
---